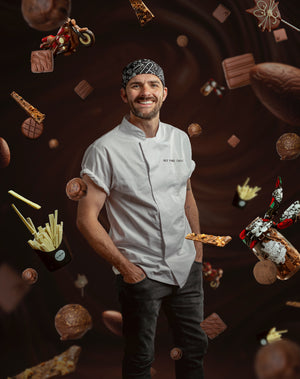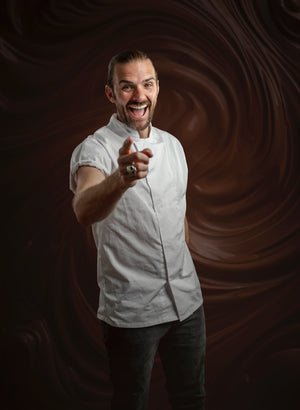 Oli The Choc Go hard or go home VIP Choc Experience.
Enjoy an exclusive chocolate making experience with Oli The Choc! Let oli guide you through 3 hours or his tips, tricks and a whole host of awesome chocolate making!
Starting your experience enjoying Oli's storytelling with freshly made Holy Grail chocolate and a tea, coffee or hot chocolate.
Make your very own chocolate truffles using salted caramel, whiskey or whatever tipple you choose from Oli's collection.
Make a chocolate bar AND bespoke lollipop (bring your creativity, no rules).
Not only that but you also get to Make a very special novelty item. Choosing your mould, such as chocolate Shoe, Converse, Jordan Sneaker, Handbag, animal, footballer figure or similar.
Experience our latest chocolate experience- The Chocolate Selfie! Take a selfie and make a chocolate replica of the photo, (will explain later😉).
Duration 3 hours.
Takes place at Oli The Choc - High Lane SK6 8BH
This exclusive experience is limited to 5 guests max per session. Book all 5 places for friends/ family or jump in with other chocolate lovers and meet awesome like minded people.
This is a fabulous gift for Chocolate Lovers or those excited to learn some new fun skills!
Choose from;
Sunday 21st January 2024. 11am-2pm
Sunday 25th February 2024. 11am-2pm